Description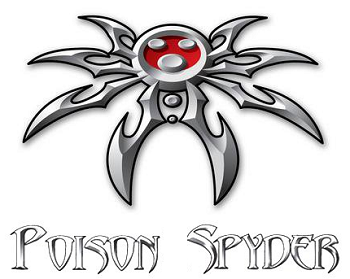 Make life a little easier, and save some time.
There are is plenty of work on a project, right?
This is the kit for the DIY Jeeper.
Race Much? The kit with some simple modification can be a race cage. Depending on the race organization and rules book you race in. Gussets, floor mount in the rear for example.
Get the Poison Spyder Lazer-Fit Full Cage Kit. It is complete, weld-in full cage designed with hard core four-wheeling in mind.
The Poison Spyder cage kit represents a maximum functionality and unmistakable, awesome, Poison Spyder style.
This version by Poison Spyder is designed specifically for YJ and CJ7 models, and comes with every piece of tubing or plate steel component needed to assemble a complete Poison Spyder Full Cage.
The Lazer-Fit system provides an un-matched ease of installation with CNC laser-notched DOM tubes and laser-etched assembly marks. CNC bent tubes are laser-etched with part number identification marks to further simplify the assembly process.
The Lazer-Fit system is a huge benefit both to DIY retail customers as well as shops who install cages for customers. This newly re-designed cage now fits both YJ and CJ7 models, with several product improvements including better head clearance, strengthening gussets and all-tube A-pillars.
Features and Benefits of the Cage.
| | |
| --- | --- |
| Feature | Benefit |
| Laser Notched | All tube junctions are precisely notched with a laser tube cutter, according to our 3D CAD models. The result is an exact fit that goes together easier than any other cage kit in the market, with no need for further "fitting", grinding, etc. |
| Keyed Joints | Many components fit together with a keyed tab and slot cut into the adjoining pieces, making it easier to correctly assemble the cage, while making it nearly impossible to assemble it incorrectly. |
| Laser Etched Part ID | Easily identify the individual components in the kit by verifying the item number laser etched right onto the tube against the numbers displayed in the part and assembly diagrams in the installation instructions. |
| Laser Etched assembly guides | Many tube junctions are laser etched, showing precisely where the adjoining tube lands. Where appropriate, some tube junctions also include indexing marks on both pieces for proper alignment. The result is the easiest, least perplexing, fastest assembly process of any cage kit on the market. If you're assembling it yourself you'll appreciate the extra thought we put into it. If you're paying a welding shop to install it, you'll appreciate the reduction in billed hours it will cost. |
| DOM Tubing | Every tubular component of every Poison Spyder Lazer-Fit™ cage kit is made of high strength, Drawn-Over-Mandrel (DOM) structural steel tubing. Many competing cages are made of less expensive—and weaker—HREW, or welded seam, tubing. Most of the components in this kit are 1-¾" OD, .120" wall DOM. |
| Plate Steel A-Pillars | The Poison Spyder plate steel A-Pillars provide plenty of strength to the front section of the cage without sacrificing leg room, ease of entry, or access to dash accessories. Made of CNC laser cut, brake-formed 3/16" plate steel, these A-Pillars do more than just tie the cage into the floor. They also tie it into the door jamb and cowl area of the Jeep's tub, forming a very strong monococque design. |
| B-Pillar Tube Gussets | Laser notched 90° tube gussets strengthen the B-Pillar, which is the most critical component of the cage structure. |
| B-Pillar Bolt Sleeves | Bolt sleeves and Grade 8 1/2" bolts connect the B-Pillar to the Jeep's OE roll bar brackets, further strengthening the B-Pillar as well as the body tub itself. |
| Laser-etched drill guides for OE equipment | Makes installing door surrounds, speaker pods, etc. easy, while leaving tubes un-drilled for those who are not re-installing these components. |
Frequently Asked Questions
Q:

Can I run my hard top or soft top with this cage?

A: Yes! (In most cases). This cage is designed to fit under both the stock hard top and the stock soft top. While we have not test-fit it with other brands and models of tops, in general most aftermarket tops that are designed to fit over the stock roll bar, will likely fit with this cage. However, we cannot guarantee fitment with tops we have not specifically verified yet. If you have successfully used this cage with an aftermarket brand top that is not listed here (or if you have found an incompatibility), please let us know so we can add it to the knowledge base.
Q: Will my stock door surrounds, sound bar, etc., work with this cage?

A: Yes, this cage is designed to allow re-installation of the stock door surrounds, sound bar, seat belts, and soft top bow brackets.
View All
Close
Warranty Information
RETURN POLICY
Customer satisfaction is our top priority. We accept returns on unused products, buyers have decided against after receiving, on a case by case basis. Contact us if you ordered a product that you have since decided against, and we will do our very best to get it returned, or exchanged.
Returns may be charged a 5% to 15% handling fee. Not all returns will be charged. This is determined on a case by case basis.
Any unused merchandise in the original packaging may be returned within 10 days of the original purchase date, or received date depending on the shipping timeline. There are no returns on electrical items, special orders such as build to order products. Discontinued items will be evaluated to determine if the product can be returned. No returns will be accepted of damaged (by user) or used items.
Return request need to be submitted using the attached form, so we can issue an RMA. Please include original packaging and a copy of your invoice or receipt.
For more information or any other questions you may have, please call us at 1-75-553-8333 or email info@renooffroad.com during normal business hours 8:00am to 5:00pm PST Monday to Friday
View All
Close